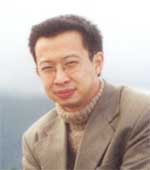 For a number of years now, I have been in contact with a group of branding experts that call themselves the Medinge Group. A very interesting, bright and warm group of people who are all passengers on the clue train, ever since it took up service.
Since they look at brands containing value in human, cultural and other intangible senses, there is a natural fit with my approach to the role of knowledge in organisations.
In the past years I have attended some of the Medinge Group meetings, and shamelessly plugged their 2003 book Beyond Branding.
Through the Medinge Group I have met a lot of people face to face. Jack Yan sadly is not one of them. Jack lives in New Zealand, half a globe away, and a face to face meeting has not yet come to pass. Nevertheless I have come to enjoy his voice and insights, both during meetings via webcam, as well as on the Beyond Branding weblog.
He has now started his own weblog, The Persuader Blog, my latest addition to my daily RSS diet. Thanks for adding your authentic voice to the multitude Jack!