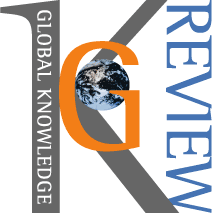 In the latest issue of Global Knowledge Review, the magazine by David Gurteen and Bizmedia bringing you KM practices from around the world, I contributed an article on BlogWalk. The full text of the article, titled Hosting Grassroots Conversation Between Knowledge Activists, is available from David Gurteen's website.
Basically the article talks about how conferences don't provide the environment to interact with others the way I want, and how that frustration turned into BlogWalk. That creating the right environment for meaningfull conversation ourselves was an expression of taking responsibility for our own actions. And that being able to create such an environment yourself might well be a critical skill in a knowledge economy.
By the way, the results of these BlogWalks, such as the one held yesterday in Chicago, are aggregated on the Blogwalk Topicexchange channel, and in the BlogWalk Wiki.