April 2009
|
Main
|
June 2009
Independent Professionals
Our friend Robert Paterson has written a great series on the different aspects of working as an independent professional. (He calls them freelancers, but I don't use the word as in my Dutch context it seems to also carry the meaning of 'couldn't get a proper job' or 'scraping by on little income'. Hence I describe myself as an independent professional. I don't want a 'proper job', as I am already doing more meaningful work, and I am not scraping by.)
Robert has been posting in parallel with a number of workshops organized by him and other members of the Queen Street Commons, which is a coworking space in the center of Charlottetown on Prince Edward Island, Canada. (Elmine and I visited there last summer)

Drinks at Robert's home on PEI last summer (left), and the Queenstreet Commons in Charlottetown (right)
Workshops like those are important for several reasons. First of all because more and more people are working as independent professionals. Second, because it seems that what makes traditional organizations work is now making them fail in a more complex environment and a world that is now much more clearly the closed resource system it already always was, rendering the eternal-growth-paradigm of our economy and monetary system simply impossible.
As to the first point, the number of independent professionals in the Netherlands started to rise sharply in 2000. This was the moment where people here were sufficiently connected via internet (>75% of companies in 2000, now ~100%) and mobile communications (>67% of people in 2000, now 115%, i.e. 19M subscriptions on 16M5 people), to be able to loosen yourself from incumbent structures and still stay in touch with the people and resources needed to do your tasks. (See this earlier posting on workplace) As a result over half of all registered businesses in the Netherlands are now in fact independent professionals (434.710 out of 797.840 in January 2008, equaling 5% of the work force.). Of those independent professionals 60% routinely work together with other independents on projects, and another 25% want to do so. The number of independent professionals has risen even more in the last three months as larger companies are getting hit by the recession.
In his series Robert talks about a lot of points that also came up in conversations when I was deciding to leave my job and go independent. Robert's postings are:
Living the Freelancers Life, Is this for you?
Security and Peace - Why these cannot exist in a job.
Leaving your job - Marketing - It's all about relationships.
Freedom - coworking - sleeping at night.
How to grow, but not grow your headaches.
Managing your life and your clients.
Working at home.
Control and adventure.

My home office (left), and two independents, Elmine and Marko, working together (right)
Go read them all. In one or two follow-up postings I will discuss some of those aspects mentioned by Robert in relation to my own decision to go independent in the fall of 2007, and how I've been working since.
Technorati Tags: independency, independent, freelancers, freelancing, pei, queenstreetcommons, robertpaterson
2 Comments and 0 Trackbacks
|
Permalink
Hate Mailers Unmasked by Context Collapse
Tinkebell is the nome de plume of Katinka Simonse - van Bruggen, a Dutch artist (or discussion designer as she calls herself). In her work she is deliberately confronting the audience with inconsistencies in their morals and behaviour. A lot of her projects deal with our attitude with animals.

At one point she bought 60 one-day old male chicklets, of which 31 million are routinely destroyed each year in the Netherlands by gassing or shredding within hours of their birth (only female chickens are raised). She then gave visitors of an exhibition the option of adopting a chicklet, adding that all the chicklets not adopted at the event would be killed by her at the venue in the same way they would have been had she not bought them. Only 9 got adopted by the public. In the end the organizers of the exhibition stepped in and adopted the remaining animals, dumping them at the police station afterwards, and the police got involved for her 'intention to abuse animals'.
Other projects explored the way people see pets and toys, buying dead animals from taxidermists and preparing them as well worn stuffed toys. The most discussed project is probably how she killed her old and dying cat herself(in stead of having the vet put her down) and use the skin to turn it into a handbag. This caused some public uproar, upon which she pointed out we have no qualms using leather for bags.
Her confrontational projects result in large amounts of hate mail being addressed at her. She collected all her hate mail from 2004-2008 and with her colleague Coralie Vogelaar researched what information about the hate mailers was publicly available through simple searches on the internet. Starting with the e-mail addresses they searched out Facebook profiles, blog URLs, photos etc. To find out if those people are "as scary as their e-mails, or just like" any of us. From all that material a book has been created, released this week, which shows the piece of hate mail and then a picture and other info about the mailer. Eighty percent of her hate mail originated in the US, and most of the more vicious hate mail came from younger people and was being sent late at night (sender's time). At the same time there are plenty 'soccer moms' out there who show a hateful side in their e-mails.
I ordered the resulting book today. I find it intriguing to see the hate mail connected to the every day lives of their authors. A type of context collapse that the senders probably thought wouldn't happen. The tensions between privacy and publicness are also worth exploring,as they are shown to be more paradox than opposites.
The book's existence also raises questions about authorship, copyright etc. Those discussions are part of the book as well, in the form of essays by other authors.

Some hate mailers and their photos
(pictures are taken from a news paper article from Dutch newspaper article NRCnext on May 19th.)
Tags: hatemail, contextcollapse, tinkebell, privacy
4 Comments and 0 Trackbacks
|
Permalink
FabLab Platform Project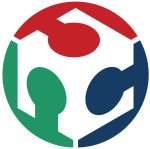 FabLabs are places where with a small set of digitally controlled machines individuals can make 'almost anything'. In the Netherlands there are currently three FabLabs in operation, and half a dozen or so initiatives ongoing to create a FabLab. This means the Netherlands has a unique density of FabLabs.
FabLabs operate from the notion that designs and experiences are shared globally and build locally based on whatever material is available. Design global, build local. However thus far we think the amount of sharing being done can be improved on two important dimensions.
First, we want to improve the ease with which experiences and projects can be documented. It is hard to ask people visiting the FabLabs to document things after their work, or interrupt them during the flow of their work to do so. Also the sharing of experience between lab managers can be improved, concerning the smooth running of a FabLab etc. It is around these stories, experiences and descriptions that interaction will take place.
Second, we want to improve the way people can connect, locally around a single FabLab, nationally within the ecosystem of personal manufacturing of both FabLabs and other groups, and internationally between both individuals and FabLabs. It is along these relationships within the wider FabLab community that knowledge and experience will flow.
By making initial sharing of content easier we stimulate interaction and the building of relationships. By making connecting to others easier, we stimulate the wider sharing of knowledge. Both dimensions strengthen each other.

During last week's brainstorm session on starting the project at the Amsterdam FabLab
So last week we started a project to create a platform to do just that. It will be a Drupal-based platform. Each FabLab will be able to have their own web presence, but the underlying Drupal fundament will ensure that every FabLab website will be able to pull in content from all other FabLab websites using the Drupal fundament. It also means that when a new FabLab starts operations, it will be able to install a web platform out of the box that immediately gives access to any content they find relevant for themselves. Relevant for instance in terms of the machines they have available, or the languages they want to present content in. It also means being able to grant access to people from throughout the FabLab community. All FabLabs together will create a cloud as it were.
With contributions in time from the FabLabs in Amsterdam and Utrecht, as well as my self (I'm a board member of the Dutch FabLab Foundation), we have enough expertise and resources to get going. FabLabs from Iceland, Norway, Canada and the UK are interested in working with us on this as well. It would be great if we could also involve members of the Drupal community. We will document the project transparantly so all our work will be in English, ensuring the ability for the wider FabLab network to contribute and comment.
We aim at smaller tangible steps in development, that can be implemented piecemeal as they are delivered. First up is creating the initial basic platform and content types needed. On that basis we can start adding functionality. The labs in th Netherlands, due to the high number of FabLab initiatives here, are in a unique position to quickly experiment with using different types of functionality, and iteratively build a modular platform.
Technorati Tags: fablab, drupal, socialnetworking, sharing, project
2 Comments and 0 Trackbacks
|
Permalink
Strengthening Networks in Health Care
Last week I gave a workshop for a network of health care institutions in the Netherlands about strengthening social networks.
This network has facilities all over the Netherlands that are independent and working locally, as a network however they have a strong collective brand as well. The workshop was part of a day of exchanges between members of the boards of directors of the different institutions as well as their supervisory boards. After a short introduction by me, it was all group discussion and conversation.

In stead of slides we had some pictures for my introduction printed on card board, to create a more conversational and engaged atmosphere
In my introduction I started with the notion that my grandparents were part of a very strong local network (noaberschap, as described earlier) of mutual help and assistance, as existed in most rural areas in the Netherlands in their time. This network with lots of strong relationships enabled them to live in their own home until high age, surrounded by people who gave them the care they needed, even though we as family members did not live nearby.
With increasing mobility in the population it has become much harder to maintain these networks however, as they are tightly connected to geograpic location as well as depend on people being part of the network for a long time.
At the same time our internet and mobile communications connected world has seen the emergence of global networks of people around shared interests, problems, and any other aspect of life you can think of. These networks are largely unconnected to geographic location and enable rapid group forming. Over time stronger ties form within these networks, but their strength lie mostly in making lots of weaker ties explicit, and maintaining context over time.
Is there a way to connect these more widely spread on-line social networks, to the local geographic context around a client? Can we strengthen local networks and make them more resilient that way? After all, 70% of the Dutch population maintains at least one profile on one social networking platform. From different examples it seems obvious that is the case. Platforms like Patient Opinion in the UK suddenly let you see who else is using the services of the same health care institutions you are, potentially creating a network out of those that would normally only shortly see each other in waiting rooms, if ever. It shows weak connections that were invisible otherwise.
The Japanese system of Hureai Kippu (aka Fureai Kippu), though not essentially an on-line network but a parallel currency, allows you to build up 'credit' points by helping out in the care of someone in your neighbourhood. That credit you can spend either on care for yourself later when you need it, or on a family member somewhere else in the country. The system creates more local ties, and at the same time allow family members an active role in providing care to their loved ones even if they are geographically further away. By collecting and using credit in this system that way, local networks are actually strengthened in 2 places. Where you are, and where your family member is.
Many more examples exist where different aspects of health care have been turned into a social object for interaction, such as Patients Like Me around your ailments or the prescriptions you need to take.
In the discussion we dug deeper into whether the above seemed recognizable and how this might be meaningful to the health care institutions the participants represented. Lots of ideas were floated on how to involve both family members living further away more, as well as build a more diverse and widespread network of volunteers. Lots of thoughts were expressed about what it takes in terms of values for the professionals involved, and how as an institution you can create the right conditions allowing your professionals to see themselves as individuals in a networked environment.
Two areas will be explored more deeply and thoroughly in the coming weeks. One is the type of values, skills and attitudes needed to open institutions up to their networked environment, and how boards can help create those conditions. The other is what can serve as a social object within the environment of these health care institutions, what can be triggers for interaction with different groups in their environment (like clients, their family members and volunteers).
0 Comments and 0 Trackbacks
|
Permalink
Can You Build Me a G1 Screenshot App?
Context based services make our mobile phones the place where lots of exciting things are happening, with location awareness and augmented reality. I find my work routines are shifting because of it, and that is something I want to talk about in the presentations I give on working in a networked world. And for that I need screenshots. I've been using screenshots of how I use my tools to interact, work and learn for years and I need to be able to make screenshots of my phone as well.

Not the way I would like to make screenshots

The problem is there doesn't seem to be a good screenshot app for my phone, the G1 Android or Google Phone.
There are currently two ways to make a screenshot on my G1.
The first is making use of the developer kit and using the debugging monitor. To do this my phone needs to be connected to my laptop via USB. That works if you just want a screenshot from some app, but not if I want to capture an interesting bit of interaction as and when it happens, or something that can't be done on my desk. Like these screenshots from Wikitude AR, which have been taken by Maarten carrying his laptop around to make them.
The second way to make screenshots is using the application Screenshot available in the Android Market. It works in every situation though only with a sort of self-timer instead of a push button function, but more importantly the phone needs to be 'rooted' for the app to work. This means changing the firmware on the phone to an earlier version, exploiting a little hole in that earlier version to gain root access, and then installing a hacked/modified version of the most current firmware. Sounds very laborious, not quite risk free, and like too much of a hassle. It's not something I am willing to try with a 'mission critical' piece of hardware such as my phone.
Which bring me back to the title of this posting: Can You Build Me a G1 Screenshot App?
One that doesn't require me to exploit loopholes in older firmware, or attaching my phone to my laptop all the time?
Is there an Android DevCamp coming up you intend to visit, where building a screenshot app could be a good project to work on? Can you give me an estimate how much time building this app would cost, and if there is a financial incentive that would make you spend that time?
I have a creeping suspicion there may be a technological reason why a decent screenshot app is still not available, but in that case I am very curious to hear what that reason is.
Technorati Tags: android, g1, googlephone, screenshot, screenshotapp, devcamp, barcamp, androidcamp
3 Comments and 0 Trackbacks
|
Permalink
Us Now
Us Now, made by Ivo Gormley and others is now available on-line in full.
From the site:
In a world in which information is like air, what happens to power?
New technologies and a closely related culture of collaboration present radical new models of social organisation. This project brings together leading practitioners and thinkers in this field and asks them to determine the opportunity for government.
Us Now from Banyak Films on Vimeo.
Go watch, then share with those around you likely to influence (local) government.
0 Comments and 0 Trackbacks
|
Permalink
Next09: Jan Schmidt on Growing Up with the Social Web

Jan Schmidt, a hard blogging scientist, is a sociologist who has been looking at the impact and use of social media for a long time. I met him for the first time on the second ever BlogWalk in Nuremberg in 2004, the series of salons on social media that I used to organize with Lilia Efimova and Sebastian Fiedler.
On Next09 he presented findings from a 15 month study concluded only earlier this month, on social media behaviour of teenagers and adolescents. Given the nature of other presentations at Next09 Jan's session seemed perhaps somewhat misplaced in the general flow of the conference, but I was glad it was part of the programme anyway. Especially as the results presented are very useful to me, and also seem to fit well with research I did myself into media behaviour of children in an age group just before the age groups Schmidt et al looked at.
The research project combined both quantitative and qualitative (focus groups, interviews) elements, allowing for a rich tapestry of results. (Project site in German, 20 page summary pdf in German)
An interesting starting point of Jan Schmidt's presentations was the reason he thought the social web is a good fit with teenagers. The three practices that social media actively embrace match up with three important developmental aspects teenagers grapple with. Identity management (status updates, profiles, publishing vids) relates to the task of the development of self (who am I?), relationship management (friending online, commenting, following) chimes with the development of socialization (who/where am I in groups?), and information management (searching, tagging, rating) matches up with the developmental task of general orientation (who am I in the world?)
Among German youngsters Google, YouTube, Wikipedia and ICQ are the most widely used. (ICQ is the IM of choice in Germany, MSN is what the kids in the Netherlands use. I once heard a Dutch girl on the train explain to a friend that her German boyfriend used ICQ, calling it 'the German MSN'.) Facebook is largely unheard of (ranking under 2% together with Second Life) under German young people, as they use StudiVZ, for students, and SchulerVZ, for high school kids, which combined cover 85%.
About 3/4 of those asked use social networking sites (matching nicely with 70% here in the Netherlands). Young people aren't confused by the term 'friend', as most press coverage seems to always find problematic. Mostly they connect to people they have met face to face at some point, and mostly they do not think those contacts constitute close friendships. In short they know it's a map and not the landscape. Schmidt concludes, one that I share and find important, that social networking sites make weak ties explicit. I would add that as these teenagers get older, it also preserves context, allowing you to keep in touch where normally you would drift apart as you move into different contexts. Jan Schmidt also holds that this makes a perfect training ground for teenage networking and social skills. During that discovery of networking skills slightly over a quarter of those asked say they encountered problematic usage (like bullying etc.), and 5% (girls) to 10% (boys) say they've done things on-line others protested against.
Schmidt also reported on the channels teenagers say they find appropiate for things like arranging meetings, flirting, chatting, meeting new people and breaking up. Ian Forrester of the BBC indicated during the Q&A that they got very different results when asking about actual behaviour. But to me this was interesting because it gives us a picture of the normative behaviour of these teenagers. And the conclusion is that, except (unsurprisingly) arranging meetings, face to face contact is still very much the norm, followed by synchronous communication such as phone and IM at increasing distance (and that snail mail has no future at all).
I find this significant, as it shows us digital media have become part of our daily diet, but at the same time there is no significant shift in values and norms it seems between them and our generations when it comes to human interaction. Behaviour is changing, but normative behaviour is not, and direct human face to face contact is still on top. It flies in the face of fear mongering adults thinking kids these days isolate themselves behind their screens and can't see the difference between real and fake contact. That fear is something those adults project on their kids, and more a reflection of not wanting to deal with the new skills involved themselves, a case of monster killing. In reality new media channels mean primarily there are more options to communicate when face to face is not possible or not practical.
That social media have become a normal part of every day teenage life is further proven by the observation that terms like social media and Web2.0 are largely unknown to these age groups. Again these are terms we have made up to describe the difference compared to what we knew before. These kids know just this, the internet that is now. They don't have to unlearn stuff like we do, they use what is there. Let's stop projecting our notions on these kids, and like Schmidt et al, start observing more what they are really doing, saying and thinking. So that we can connect that to the values and notions we like to instill them with, so that we can give them an education and raising that is meaningful to them.
Video and slides:

Link:
Disclosure: I was at the Next '09 Conference in Hamburg on the invitation of the organizers as a blogger and did not have to pay for my conference ticket.
Technorati Tags: next09, hamburg, kampnagel, janschmidt, socialmedia, teenagers, research
0 Comments and 0 Trackbacks
|
Permalink
Next09: Lee Bryant on User Driven Companies
At Next09 last Wednesday my friend Lee Bryant presented on 'User Driven Companies'.
Lee didn't waste much time before digging below the surface of some examples of companies showing signs of being user driven. The same companies were mentioned as those held up by Jeff Jarvis and Umair Haque the day before as signs of change (Dell, Walkers Crisps) and consequently attacked by Andrew Keen as examples of the usual rampant free market power grab but now hiding under the cloak of innovation (quote). Lee Bryant did a much better job of feeding the debate (Andrew Keen's stated interest) than Keen in full frontal attack mode, as he asked the question what it will take to embed 'user driven' and openness as a notion into general business culture. Taking it further, based on what still can be improved.
The short answer is that you cannot be 'user driven' and open on the outside and at the same time treat your own people like mere parts in the machinery. Your values need to be people focussed both inside and out, or you won't succeed.
Companies need to ask themselves whether their goal is pure profit maximisation in the short-term, leading to pillage and plunder attitudes, or sustainable income by real value creation over the long term. If the latter, companies need to find balance between respect, social status and profit. If you opt for profit in the short-term it will cost you your respect and social status, which in turn will come back to hurt the company itself. Large companies as Unilever started out with social and profit goals. Banking was a respected profession serving communities until they descended to plunder (I think it started with the introduction of financial derivatives in the mid 1980's, when financial investment products became completely disconnected from underlying companies and their value/values). Bankers may be rich now, but not respected or with highly regarded social status. Other models than pillage and plunder exist (as Umair Haque also discussed in his presentation on doing away with the war-metaphor for doing business), based on both cooperation and competition (like the Hanseatic trade league) or on profiting from making your customers profit (like Threadless)
So user-driven companies need to start from within, letting their employees be human and be seen to be humans on the outside. Relationships are build between human beings. Between your employees and your customers. Dell maybe better at listening to their customers than before Jeff Jarvis unleashed Dell Hell, but as long as you are mostly talking to your customers through anonymous outsourced call centers it does not really change anything fundamental. Letting your people be human is a start, but needs to be augmented with having faith in your network as well as valuing your ecosystem. You need to recognize that your company is not a completely seperate entity, but merely a temporary clustering of people, relationships, values and production means (me in 2004), within the wider network around it. Managers and employees are not outside of that general network, they're users, customers, clients, and human beings themselves as well. Acting within the context of an organisation however we often seem to forget that. Culture is the sum of individual behaviour within a group. To change business culture organisations need to allow their people to behave, and to be seen to behave, according to the company's shared values and purpose.
The video of Lee's presentation at Next09:

Link:
Lee blogged his own presentation as well: User Driven Companies Should Start from Within
Disclosure: I was at the Next '09 Conference in Hamburg on the invitation of the organizers as a blogger and did not have to pay for my conference ticket.
Technorati Tags: next09, hamburg, kamnagel, leebryant, headshift, userdriven, innovation, values
0 Comments and 0 Trackbacks
|
Permalink
Next09: Jeff Jarvis on the Great Restructuring

photo by Elmine
The well-known blogger Jeff Jarvis was the first key-note speaker on this full afternoon of key-notes at Next09 (weren't key-notes meant to be the inspiring kick-offs for conversations at a conference? Here the first day of the programme is filled with key-notes only, and positioned as a pre-conference day)
He gave his What Would Google Do talk, that he did at the Next Web as well (slides below). A good presentation, with lots of fun quotes (see the Twitter next09 stream) but most of it right out of the book.
UPDATE: Video is now on-line. Jeff Jarvis starts at about 7:20 into the video.

Link:

Disclosure: I am at the Next '09 Conference in Hamburg on the invitation of the organizers as a blogger and did not have to pay for my conference ticket.
Technorati Tags: next09, jeffjarvis, hamburg


0 Comments and 0 Trackbacks
|
Permalink
Guestblogging Next '09: Sharing Economy
In the coming 2 days I will be at the Next '09 conference in Hamburg, Germany. I have been invited as a guest blogger to this conference. Nicole Simon, always looking for opportunities to open up the German web-crowd to a more international perspective took the initiative to work with the conference organizers in making sure a number of international bloggers will attend and share their experiences and opinions during the event on-line.
The theme this year is the Sharing Economy, which is timely I think.
Apart from blogging here I will of course be posting pictures, and use my public Twitter account for event related messages.
I am looking forward to a number of inspiring sessions.
0 Comments and 0 Trackbacks
|
Permalink
WolframAlpha, Getting Less Impressed Upon Closer Look
I have been looking forward to the release of WolframAlpha. Last Monday Stephen Wolfram gave a talk at the Harvard University Berkman Center demonstrating his new search engine.
The point of WolframAlpha is giving real answers to questions, not just search results. So if you ask the GDP of France, you will get the actual figure and not a list of pages that talk about and perhaps mention the GDP of France. It will present you data in context. David Weinberger live blogged a list of examples. ReadWriteWeb has a number of screenshots to go with it.
The intelligent part of WolframAlpha seems to be exactly that: linguistically understanding what you are asking, and then presenting the data it finds in a way that has meaning to you, as well as point to more underlying data so you can dive deeper if you want.
This is the bit that is jaw dropping, and made some feel the kind of excitement with which I first greeted the Web itself 15 years ago. Adding to the coolness is their intention of making API's available at presentation layer level, XML, as well as individual data items. This is something right out of the wish list for open data access.

(a long video of the session at Berkman)

(a summary with a number of on-screen examples)
The part where I am getting less impressed is how the data is collected, tagged (curated they call it) and accessed. Judging that is, from David Weinbergers blogposting mentioned earlier and Danny Sullivan's.
It's quotes like these that make my enthusiasm burn lower:
"Knitting new knowledge into the system is tricky"
"Wolfram Alpha isn't crawling the web and "scraping" information"
"it's working with a variety of providers to gather public and private information"
"Wolfram Alpha succeeds because [...] it has produced its own centralized repository"
"Wolfram noted that a new moon of Saturn had just been discovered, "so someone is dutifully adding the information""
"a staff of over 150 people to ensure the information is clean and tagged", "It's been 150 for a long time. Now it's 250. It's probably going to be a thousand people."
No crawling? Centralized database, adding data from partners? Manual updating? Adding is tricky? Manually adding metadata (curating)?
For all its coolness on the front of WolframAlpha, on the back end this sounds like it's the mechanical turk of the semantic web.
Of course this may just be the necessary step to bring the semantic web closer, as right now there is little of the 'linked data' that Tim Berners Lee envisions. It makes the curating of data understandable, regardless of it being an arduous task, but not the centralizing bit or the manual updating. Centralizing is easier to do, but wouldn't 'curating' the data in situ not be the way to go, and thus helping data-owners to get to the linked-data stage, while taking care of the updating problem at the same time? And what with the scaling issues involved with all this manual work?
However, these aspects seem to be glossed over in the previews and reports that are available about WolframAlpha now. It would be good to hear Stephen Wolfram address these aspects and explain the rationale of the current set-up as well as how this is envisioned to develop after launch this month. I would be happy to be shown to not understand the inner workings of WolframAlpha. But right now the information available is making me feel less impressed than before.
Technorati Tags: wolframalpha, search, semanticweb, linkeddata, stephenwolfram
9 Comments and 0 Trackbacks
|
Permalink